Boğaziçi Üniversitesi Kadın Grubu'ndaki bekaret tartışmaları bizi cinselliği daha kapsamlı sorgulamaya doğru götürdü. Küçük bilinç yükseltme grupların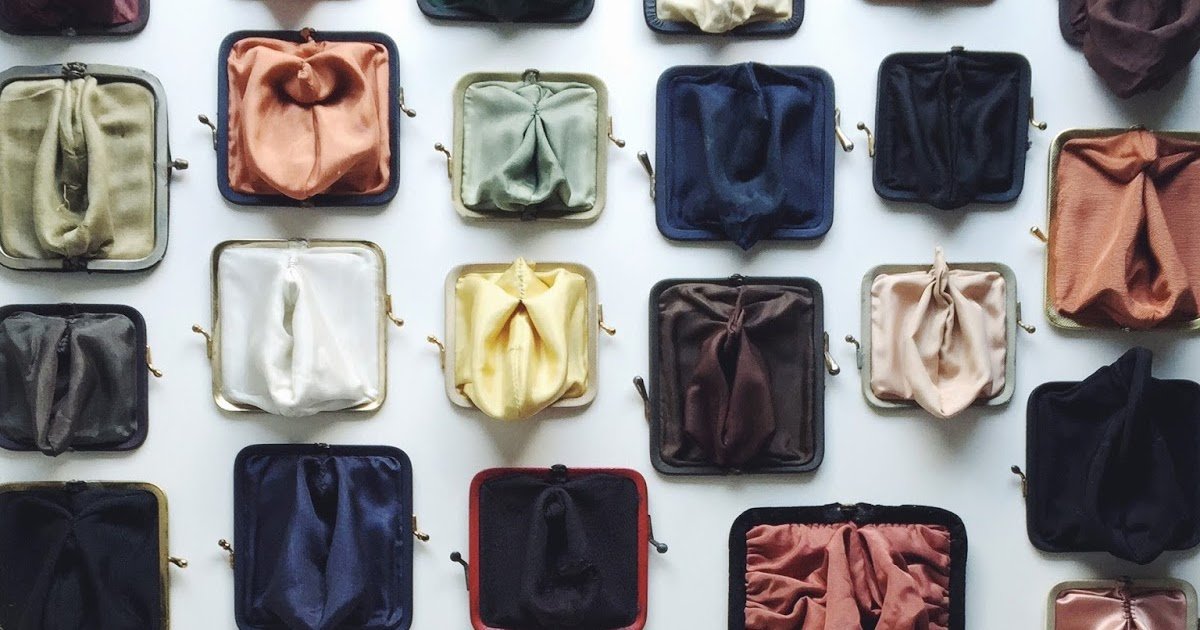 Boğaziçi Üniversitesi Kadın Grubu'ndaki bekaret tartışmaları bizi cinselliği daha kapsamlı sorgulamaya doğru götürdü. Küçük bilinç yükseltme gruplarında dildeki cinsiyetçilikten, cinselliğin siyasetle ilişkisine kadar çok şeyi tartışıyor ama en önemlisi kadınlığımızı keşfediyorduk.
Küçücük kız çocukları olarak yaşadığımız deneyimleri, tacizi, arzuyu, arzuya ket vurulmasını, aile içindeki mücadelelerimizi, jinekologlarda yaşadığımız kabus anları, ve daha birçok şeyi paylaşıyorduk.
Kızgınlıklarımız yerini umuda ve coşkuya bırakıyordu. Ne de olsa artık yalnız değildik ve erkeklere olduğu kadar kadınlara olan bakışımız da hızla değişmeye devam ediyordu.
"Kadınlığımız kadınlığınızı tanıyor" diye sunduğumuz ikinci bültenimiz çok daha fazla kadının katıldığı bir çalışma oldu. Yazı tarzımız da değişmişti. Artık analiz yapmaktan çok paylaşmakla ilgileniyorduk.
Biz birbirimizin hikâyelerinden güç bulmuştuk, başka kadınlar da bizim hikâyelerimizden güç bulur, kendi hikâyelerini paylaşmaya başlarlar diye ümit ediyorduk.
Biz kendimiz "kurtulmuş" olmadığımız gibi kimseyi "kurtarmak" gibi bir niyetimiz de yoktu. En büyük hayalimiz okuyucu kadınların "ben de sizin kadınlığınızı tanıyorum" demeleri ve kendi hikayelerini ciddiye almaya başlamalarıydı. Aşağıda seçerek (ve kısaltarak) alıntıladığım yazılar bu yaklaşımla yazıldı:
Öfkem öfkenizi tanıyor… (Özlem) Karanlığın hissiyle uyanıyorum. Gece karanlık, karanlıksa soğuk ve ürperti demek benim için, nerden geldiği anlaşılmaz yüzsüzlüğü ve cesaretiyle yılışan bir erkeğin gözleri gibi… Birileri için gece, dışarda bütün hızıyla sürüyor. Erkekler, sokaklarda, barlarda, pavyonlarda… Yarın olacak, birbirlerine gece kiminle ne yaptıklarını, ne hızlı bir gece geçirdiklerini anlatacaklar gururla.
Onlar dışarda, ben evdeyim. Ev, bana biçilen mekan, kaderim. Ya kaderime boyun eğip, gocunmadan, güven dolu evimde huzurla oturmaya devam edeceğim, ya da şansımı zorladığım için arsızlığımın cezasını çekeceğim (…)
Körpecik vücutlarından çocukluğun izleri gitmemiş. Zehra, Fatma, o ufacık kız…Öfkem, öfkenizi tanıyor, çaresizliğimse çaresizliğinizi…Biliyorum tavanda asılı vücudun neden orada durduğunu, ya da ortaokullu kızın gözlerinde neden gözyaşı olduğunu. Ben tecavüze uğramadım. Bekâret kontrolüne de yollanmadım (…)
Artık sabah oluyor. Rüzgâr yerini kuş seslerine, soğuksa, karanlıksa gün ışığına bıraktı. Ama biliyorum kuş seslerinin, doğan gün ışıklarının, üretilen boş umutların ne derece aldatıcı olduğunu.
Bir yerde bir hata var, düzeltme zamanı çoktan gelip geçmiş bir hata. Bunu değiştirme, düzeltme isteği içimdeki fırtınam. Bu bizim kaderimiz değil diyen fırtınam.
Siz, biz, hep birlikte yalnız değiliz biliyorum. Çünkü öfkem öfkenizi tanıyor.
"Ben tahrik edici yaratık" (Zeynep) Dik dik gözlerime bakıyor, rahatça penisiyle oynarken göğüslerimi süzüyor. Kesin yanından geçtikten sonra, kalçalarıma kafasını çevirip bakacak.
Neler düşündüğünü ise tahmin edebiliyorum, fakat sırf bu yüzden de saldıramam ya. Bu ülkede düşünme özgürlüğü var. Korkmuyor. Sert adımlarımdan, öldürmek istercesine bakışlarımdan korkmuyor. Ben bu saatte, bu sokakta yalnız, tek başıma gezdiğime göre. Suçluluk duygusu. (…)
Ben baştan çıkarıcı yaratık, ben tahrik edici canavar. Filmlerde, reklamlarda, gazetelerde ben cinsel nesne, bir alet, bir araç. Her tarafta cinselliği sergilendiği için cinselliğini saklaması gereken ben. Ben bu sokakta ne arıyorum, hem de yalnız. O saflık ve masumiyetiyle yürürken kötülük ve günah kaynağı ben. (…)
Yanımda şu an. Önüme bakıyorum, başım yere eğik değil eskisi gibi. Gene de 'Anam' diyor. Kızıyorum, bağırıyorum, gözüm dönmüş, ben de kendimi tutmıycam. Yürüyor, hem de kızgın kızgın.
O hiç aşağılanmamış. Aşağılanan ben. Artık duramam. Arkasından da bağırıyorum. El kol hareketleri yapıyor. 'Deli' diyor 'deli'. Taraftar arıyor. İnsanlar ilgisiz ama biliyorum bana kızıyorlar. Ben tahrik edici yaratık.
Hani bekareti 'aşmıştım'? (İmzasız) İlk birlikteliğımin ertesi gününü düşünüyorum. O güne kadar nasıl da netti düşüncelerim. Toplumsal boyutlarını sorgulamadan, sadece benim bedenime, benim dışımda getirilen yasaklara karşı bir isyan ile bekarete karşı çıkışım. Daha doğrusu bakire evlenmeye karşı çıkışım.
Evlenmek zaten hayatımın bir dönemi için kesin ve kaçınılmaz olarak konduğundan, o yıllardaki karşı çıkışim şimdi naifçe diyebileceğim bir noktadandı: "Beni bekaretimle değerlendirecek bir erkekle evlenmeyi ben zaten istemem."
Çok sağlam olduğunu düşündüğüm bu çıkış noktasıyla yaşadığım ilk beraberliğimin ertesi gününde, geriye dönemeyeceğimi en gerçek şekliyle anlayarak, korkunç bir vicdan azabı duyduğumu farkedişimdeki şaşkınlık ve telaşı hatırlıyorum. Hani ben bekareti çoktan aşmıştım?
Kadının cinselliği de yok! (Can) Seçmediğimiz, yönünü kendimizin belirlemediği bir yol aldıktan, bu tabiyet ilişkisini bu denli içselleştirdikten sonra heteroseksüel cinsellik içinde kadına özerk bir anlayış geliştirmek bu haliyle mümkün görünmüyor.
Ama neyi isteyip neyi istemediğimizi haykıracak kadar sesimizi yükseltebiliriz. Erkeklerin bedenlerimiz üzerinde penisleri aracılığıyla iktidar kurmasını istemiyoruz!
Bağır, yataktan kov! Erkekler duysun!
Erkek cinselliğinin kuşatması altında can çekişen cinselliğımiz! (Gökçen) Yaşamın her alanında ve cinsel alanda belirleyici olamadığımız ve kendi özgün taleplerimizi yaratamadığımız sürece tecavüze, cinsel tacizlere uğrayarak, acı içinde bekaretimizi sevdiğımiz adama vererek, körtopal giden ne yapacağımızı bilemediğimiz bir cinsellikle katlanacağız erkek egemenliğine. Uzun süredir yaptığımız gibi.
Bakma özgürlüğümüz bile yok (Zarife) Ergenliğe ilk adım atmasıyla, üzerine çevrilen erkek bakışları…(daha öncesi var mı, anımsamıyor) ve ömrü boyunca üzerinden eksilmeyecek bu bakışların hayatına, içinde bir yerlere yerleşmesi.
Önce, kendi beğendiği erkeklerce seyredilmenin verdiği bir kendini beğenme, hoşluk duygusu. Sonra bu bakışların denetiminde senin hiçbir hakkın olmadığını öğrenmenle, hiç beklenmedik ve istenmedik insanlarca seyredilmenin verdiği iğrenme duygusu (…)
Güzellik, çirkinlik, çekicilik hepsi erkek gözünün yaratıp içimize yerleştirdiği ve gerek kendimizle, gerekse diğer kadınlarla kurduğumuz ilişkide aramıza rekabet sokan, bizi birbirimize rakip kılan kavramlar. Kadınlığımı düşe kalka belki ama, özgürce, kendim, kendi kavramlarımla yaratmak istiyorum.
Bir kızım olursa (ki nedense bunu hep çok istedim) doğuştan kadın olacak (Pınar) Hayır bunu bekaret kavramını bilmesin diye kızımın –varsa- bekaret zarını doğuştan aldıracağım diye söylemiyorum. O kadın olacaktır, çünkü ben öğretmemeye çalışsam da birileri ona utancı öğretecektir (…) Kadın olacaktır çünkü ben öğrenmesin desem de birileri ona orospuluğü öğretecektir.
Kimbilir belki altı yaşında 'Ben zengin bir kocayla evleneceğim' diyecektir. Ben öğretmesem de tanımlanan olmayı öğrenecektir. Cinsiyeti için yapılan çok ve çelişik tanıma uyma çabası harcayacak, uymuş gibi yapacaktır.
Ben öğrenmesin istesem de edilgen olmayı bilecektir. Sevilmek isteyecektir, aşık olunmak, arzulanmak isteyecektir, zevk vermekten zevk alacaktır. Hizmet etmeyi öğrenecektir, şekli ne olursa olsun. korkuyu öğrenecektir kuytuda, kalabalıkta, karanlıkta, aydınlıkta.
Ben ona çok daha fazlası olduğunu anlatsam da, o çok daha fazlası olsa da, çok kez salt cinselliğine, ete indirgenecektir. Bu benzeri birçok acıyı çekecektir kuşkusuz.
Ama bunlara karşı koymanın onurunu da yaşayacaktır ve olası ki her türlü utancı, kendini pazarlamayı, tanımlanan ve edilgen olmayı, türlü ezme ezilmenin ortadan kalktığı o mutlu topluma daha yakın olacaktır onun günü.
Yine de mutlaka dilinde 'sikmek' sözcüğü olan bir toplum olacaktır onun içinde yaşadığı da hala. Çünkü kadının ezilmişliği ideolojiye de, maddi yapıya da en derinlemesine işlemiş bir ezilmişliktir.
Ve o da buna karşı çıkacaktır mutlaka, belki bugün benim yapamadığımı yapabilecek, dilinde 'sikmek' sözcüğü olmayan toplumu düşleyebilecektir.
Ben Feministim (Gülhan) Ben şanslı bir kadınım: doğduğumda babam önce çükümü aramadı, öptü beni; bana ondan korkmak ögretilmedi, sevdim onu ve bana tüm sevgisini verdi; oyun oynamaya başladığım zaman sadece bebek alınmadı, zihinsel yetilerimi geliştirebileceğim oyuncaklarım ve kamyonlarım da oldu; daha ilkokulda 'hiçbir yere bakmadan eve gel' denmedi bana; dayak yemedim, ensesti yaşamadım; kilodumda ilk defa kan gördüğüm zaman korkmadım çünkü ne olduğunu biliyordum, çünkü annem bana anlatmıştı; bekaret üzerine hiç konuşmadık evimizde; kendi seçimlerimi hep kendim yaptım; tecavüze uğramadım, zorla evlendirilmedim; ilk seviştiğim adamı çok sevdim ve hiç pişman olmadım seviştiğim için; paraya ihtiyacım olduğu için patronumun tacizlerine katlanmak zorunda kalmadım…
Ama ben FEMINISTIM. Çünkü biliyorum ki babamdan yemediğim dayağı kocamdan yiyebilirim. Geceleri geç saatlerde sokaklarda dolaşmama kimse karışmasa da geceleri (ve aslında gündüzleri de) her an cinsel tacize uğrayabilirim.
Hamile kaldığım zaman işimi bırakmak zorunda kalabilirim. İşyerimdeki erkeklerden daha çok çalışıp onlardan daha az maaş alabilirim ve eğer yalnızsam bana potansiyel fahişe gözüyle bakılabilir…
Ve biliyorum ki binlerce kadın bunları ve bunlardan çok daha kötülerini yaşıyor. Ben feministim çünkü onların acılarını kendimde hissediyorum, ben feministim çünkü onlardan farklı değilim.
Hiçbirimiz kurtarılmış kadınlar değiliz, biliyorum ve ancak biz kendi kendimizi kurtarabiliriz, kızkardeşimizden arkadaşlarımıza, annelerimizden komşularımıza uzanan biz kadınlar dayanışma halkasında.
Benim canım kadın arkadaşlarım (Nazan) Cinselliğimizi konuşurken nasıl sinirlendiğimiz aklıma geliyor. Bize dayatılmış erkek cinselliği, zevk almadan, mecburiyetten, isteyerek üstelik, çünkü gerekli.
Peki bu adamlar nereden cesaret alıyor? Nasıl da kendilerine güvenerek. İnanılmaz. Öfkemiz sokaktaki adama falan değil, en yakın erkek arkadaşlarımıza, sevgililerimize, hayatımızdaki tüm erkeklere. Onlar da taciz ediyor, cinselliklerini dayatıyorlar bize, başkalarına, Zeynep'in yazdığı gibi ne kadar bastırılamazsa cinsellikleri o kadar erkekler.
Nasıl öfkeleniyoruz. Özlem'in dediği gibi öfkelerimizim öfkelerimizi, öfkelerinizi tanıyor. Bedenimizi tanımamız. Nasıl zevk alır, ne ister. O bedenin bizim için, herkesten çok bizim için sır oluşu. Mahsunluğumuz bunları konuşurken. Aklıma geliyor tüm konuştuklarımız (…)
Küçük kızlarken başka küçük kızlarla ya da erkeklerle cinselliği yaşamış olduğumuzu keşfedişimizi hatırlıyorum, ya da küçük kızlarken beklenmedik erkeklerden pandiklenişimizi, sıkıştırılışımızı, sonra cinselliğımizi bastırıp günden güne giz yapışımız, yaptırışımız, sonra bekarete dair, ve işte cinselliğe dair.
Meğer hiçbiri ayıp değilmiş. Zaten çoktan beri kadınlığımızı tanıyorlarmış.
Cinselliğe Dair Boğaziçi Üniversitesi Kadın Grubunun son ortak yayını oldu (1). Birçok kadın grubunun başına gelenler bizim de başımıza geldi: dağıldık. Geriye bu bültenler kaldı, bir de birbirimize değerek dönüştürdüğümüz hayatlarımız.
Dönüp baktığımda ben de Nazan gibi hissediyorum: "Meğer hiçbiri ayıp değilmiş." Yine de nereden bulmuşum o cesareti diye düşünmeden edemiyorum. Kendi ailem, hocalarım, arkadaşlarım ve fuara gelen binlerce insanın karşısında dimdik durup bekaret ve cinsellikten bahsetme cesaretini. Üstelikten başka kadınların bekareti ve cinselliğinden değil, bizim, benim bekaretimden, cinselliğimden…
Küçük Gruplar ve Feminizm:
Aslında yukarıdaki sorunun cevabı çok açık: kadın dayanışması! Bu cesareti bizlere veren yarattığımız güçlü birliktelikti. Arkamıza yazdığımız sözlerin "bizim sözümüz" olması, her birinin arkasında günler, haftalar boyu tartışma yatması, kendi başımıza olduğumuz durumlarda bile grup arkadaşlarımızı artık yanımızda hissediyor olmamız, dahası yeni yeni keşfettiğimiz feminist tarih (hem dünyada hem Osmanlı ve Türkiye'de kadınların mücadele tarihi) bize güç ve cesaret veriyordu. Yalnız değildik ve haklıydık.
Bu noktaya gelmemizde iki süreç önemli oldu: ismine "küçük gruplar" dediğimiz, feminist literatürde "bilinç yükseltme grupları" olarak geçen grup çalışmalarında yaşadığımız kendimizi-kadınlığımızı-birbirimizi keşfetme süreci ve 80'lerin feminist kadın hareketini tanıma ve içinde yer alma süreci. Bizi ve sözümüzü belirleyen ikisi arasında yaşadığımız gitgellerdi.
80'lerin başında Türkiye gündemine giren feminist hareket, 90'ların başında üniversite öğrencisi olan bizler için bir sosyal gerçeklikti. 8 Mart kutlamaları yaygınlaşmış, feminist akademisyenler üniversitelerde seslerini duyurmaya başlamış, Kadın Kütüphanesi ve Mor Çatı hareketin kalıcı olduğuna dair kurumsal sinyaller olarak yerlerini almışlardı.
Ancak mesajı yaygınlaşan ve kurumsallaşma tohumları atan feminist hareket kendi içerisinde bir tıkanıklık yaşıyor, bir sorgulamadan geçiyordu.
Hareketin ilk 10 yılına imzasını atanlar ilk yıllardaki heyecanlarını ve enerjilerini yitirmeye başlamışlar, başka kadınları içlerine alarak genişleme konusunda ise yavaş kalmışlardı.
En azından 1992'de üniversitede düzenlediğimiz Kadın Günleri'nde bize yansıyan buydu. Feminizme ilgi duymaya başlayan genç kadınlar olarak ne yapabilirdik? Nasıl örgütlenebilir, harekete nasıl katılabilirdik?
Daha sonraları bizim de içinde bulunduğumuz (çoğu Mor Çatı'da yapılan) birçok toplantıda bu konular konuşulacak, "hareket nasıl genişleyecek?" "yeni gelen kadınlar bu sürece nasıl katılacaklar?"soruları üzerine tartışmalar yürütülecekti.
90'ların başında bu sorular sorulurken kadın hareketi hala az çok merkezi bir kurgu içerisinde değerlendiriliyordu. 1980'lerin başından beri Ankara ve İstanbul'da örgütlenmiş bir feminist hareket vardı (ve bu hareketin içinde bulunan kadınlar birbirlerini az çok tanıyorlardı), diğer kadınların da bu harekete "katılması" ile bu dalganın genişlemesi arzu ediliyordu.
Yani genişleme "merkeze" katılma veya eklemlenme şeklinde düşünülüyordu. Ama harekete katılma yolları ne idi veya ne olmalıydı? Toplantılara katılan "yeni" kadınların kalması nasıl sağlanacaktı? Onlara ne tür örgütlenme yolları önerilebilecekti? Bu soruların net cevapları yoktu.
Biz Boğaziçi Üniversitesi Kadın Grubu olarak bu merkezi kurguyu hem sorguluyor, hem de içten içe benimsiyorduk. Sanırım bu tarz bir "eklemlenmeyi" başaran az sayıda kadın grubundan biri olduk.
Yaptıklarından, söylediklerinden, yazdıklarından büyük heyecan duyduğumuz, feminist hareketin öncüsü olmuş kadınlarla birlikte hareket etmek, birlikte toplantılara katılmak, kendimizi hareketin parçası hissetmek bize büyük heyecan veriyordu. Bizi olumlamaları, yaptıklarımızı onaylamaları bizim için önemliydi. Kadın Kütüphanesi'nde ve Mor Çatı'da gönüllü olarak çalışarak bu kurumları biz de sahipleniyor, bu şekilde hareketin kurumsal yapısının da bir parçası olmaya çalışıyorduk.
80'lerin feminist hareketi bizi pek çok anlamda etkilemişti, etkilemeye devam ediyordu, ama biliyorduk ki açılımları çok yönlü olan bir nesil farkı da vardı. Örneğin "nasıl bir feminizm?" sorusu bizi hem bu etki hem de farklılığımızla hesaplaşmaya itiyordu.
Bir yandan 80'lerde oluşmuş ayrımlarda kendimizi görmeye çalışıyor(radikal feminist miyiz? yoksa sosyalist feminist mi?), bir yandan da bu isimlendirmelere karşı direncimizi nasıl anlamlandırabileceğimizi tartışıyorduk.
En temel farkımız sanırım şuydu: bizler (birkaçımız hariç) sol hareket içerisinden çıkarak feminist olmuş değildik. Sol hareketin ve düşüncenin bastırıldığı, iyice marjinalleştiği ve köreldiği bir dönemde feminizmi keşfetmiştik ve bu durum sorduğumuz sorulardan politika anlayışımıza kadar birçok şeyi etkiliyordu.
Grup içerisindeki birçok kadının daha önce herhangi bir politik deneyimi bile yoktu. Bunu bir kısmımız eksiklik olarak yaşıyordu, bir kısmımız da özgürleşme olarak. Sıcak tartışma konularımızdan biri hep buydu.
Bazıları bizi postmodern (bu tanım 'apolitik' anlamında kullanılıyordu) feministler olarak tanımlıyordu. Oysa biz kendimizi yeni bir politika arayışı içerisinde görüyorduk. Hatta feminist hareket bize tam da bu yeni politikanın yönünü gösteriyor gibi geliyordu.
Yeni bir cinsellik siyaseti
Kimsenin kimseyi kurtarmaya kalkmadığı; başkalarını bilinçlendirmeyi değil en başta kendini bilinçlendirmeyi merkezine alan;özel olanın (ya da olduğu düşünülenin) politikasını yapan; iktidar kazanmayı hedeflemeyen, onun yerine iktidarın gündelik pratiklerdeki, en temel insan ilişkilerindeki sonuçlarını anlamaya ve değiştirmeye çalışan; bütün bunları yaparken de klasik yöntemleri sorgulayan, yeni örgütlenme yolları ve mücadele biçimleri geliştirmeye çalışan bir hareket.
Beni feminizme çeken, genç bir kadın olarak yaşadığım sorunlar kadar bu yeni politika biçimiydi diyebilirim. Kendimizin belirleyeceği, bizden yola çıkan bir politika.
Feminizmin bu iki cazibesi bekaret ve cinsellik konularını küçük gruplarda tartışma pratiğinde biraraya geliyordu. Genç kadınlar olarak hayatımızı belirleyen bu kavramlar ve pratikler üzerine gidebilmemiz için önce neler yaşadığımızı daha iyi anlamamız gerekiyordu.
Bu yüzden bekaret kontrollerini değil, bekaretin kendisini dert edinerek başladık. Zira 'kontrolün' önemli bir kısmını biz kadınlar kendimize ve birbirimize uyguluyorduk. Kimliklerimiz ve bedenlerimiz bekaret (ve genel olarak cinsellik) üzerine oturmuş söylemlerle biçimlenmişti. Kendimizi bu söylemler üzerinden 'biliyorduk'.
Küçük grup deneyimleri bizi başka bir bilgi ile tanıştırdı: az sayıda başka kadınla birlikte geliştirdiğimiz yeni bir beden bilgisi. Gruplarımız 3-5 kişilikti. Her biri kendi içinde toplanıyor, düzenli aralıklarla da Kadın Grubu olarak biraraya geliyorduk. Birlikte eğlenerek, birlikte ağlayarak ve hatta sıkı kavgalara tutuşarak hayatımıza yeni bir cinsellik siyasetini oturtmaya başlamıştık.
Cinsellik siyasetinden anladıklarımızı her fırsatta tartışmaya açarak, üniversitede ve dışarıda bu konuda toplantılar düzenleyerek, Kitap Fuarı'nda stand açarak ve düşündüklerimizi, yaşadıklarımızı bültenlerimize aktararak başkalarıyla paylaşmaya çalıştık.
İstiyorduk ki çok sayıda kadın bizim duyduğumuz heyecanı duysun, öfkemizi tanıdık bulsun, ve hep birlikte geliştireceğimiz 'kadın bakış açısı'yla bekaret ve cinselliği tabu olmaktan çıkarıp feminizmin, genel anlamda siyasetin, ve hayatlarımızın merkezine taşıyalım.
Çok açık ki bu olmadı. Bizler iki yıldan fazla süren yoğun grup çalışmalarımız sırasında çok önemli dönüşümler yaşadık ama bunları başka kadınlarla paylaşmak, cinsellik ve bekaret tartışmalarını kurumsallaştırmak, bu konudaki düşüncelerimizi, duygularımızı ortak bir güce dönüştürmek konusunda son derece yetersiz kaldık.
Seneler sonra Kadın Kütüphanesi'nde karşıma çıkan bir yayında Ankara'dan başka bir grubun (Bekaret Kontrolüne Hayır! Bedenimiz Bizimdir! Kampanyası) benzer süreçler yaşadığını ögrenmek, onların yazdıklarını okumak benim için hem heyecan verici, hem de üzücüydü. Gerçi Yeter bülteninden haberdardık ve Ankara'lı arkadaşlarla birkaç defa görüşmüştük ama birbirimizle çok ilgilenmemize rağmen iletişimimiz yetersiz kalmıştı. Keşke zamanında biraraya gelebilseydik ve gücümüzü birleştirmeyi deneseydik…
Küçük gruplar üzerinden örgütlenmek, özel olanın politikasını yapmak feminizmin hem gücü, hem de yumuşak karnı. 2000'li yıllarda bu yumuşak karnın Türkiye'nin her yerinde sayıları ve etkinlikleri artan kadın gruplarının internet, telefon, faks ve yıllık kurultaylar aracılığıyla oluşturdukları ağlarda bir güce dönüştüğünü görmek çok ümit verici.
Amerikalı feminist kuramcı Donna Haraway'in (2) dediği gibi, içinde bulunduğumuz çağda, "ağ kurmak" kapitalist bir pazar stratejisi olduğu kadar biz kadınlar için son derece etkin bir örgütlenme stratejisi de aynı zamanda.
Üstelik 'merkez' fikrini ortadan kaldırması açısından feminist politikaya daha uygun bir yöntem.
Artık paylaşmak, yanyana durmak, birlikte bir söz oluşturmak, birbirinden güç ve ilham almak, ve gittikçe genişleyen ağlarımızı ortak bir güce dönüştürmek çok daha kolay.
2000'li yıllarda bu gücün cinsellik siyasetine daha çok yansıması dileğiyle.
________________________________________________________________________________
1 Daha sonra içimizden bir grup Martı isimli bir dergi çıkardılar.
2 Haraway, Donna (1991) Simians, Cyborgs and Women: The Reinvention of Nature. New York: Routledge.
2002 "Bedenimiz ve Biz: Bekaret ve Cinselliğin Siyaseti" 90'larda Türkiye'de
Feminizm – Derleyenler Aksu Bora & Asena Günal. Istanbul: İletişim Yayınları.
*Bu yazı bianet.org sitesinden alınmıştır. Link için tıklayınız